CITY OF SHELTON
Service Levels and Fees
All services include every-other week garbage collection and every-other week recycling. For a small additional monthly cost, most customers also choose to add yard waste service, which is also every-other week.
Click to view the 2017 City of Shelton Waste/Recycling Calendar.

Garbage & Recycling
| | |
| --- | --- |
| 35 Gallon – 36" x 17" | $14.25 /mo |
| 64 Gallon – 39" x 21" | $20.29 /mo |
| 95 Gallon – 44" x 25" | $30.04 /mo |
Additional Services
| | |
| --- | --- |
| Yard Waste | $ 5.50 /mo |
| Cart/Container Redelivery | $11.25 |
| Vacant Service Fee | $20.00 |
Extra Garbage Can/Bag, Overfilled Cart
| | |
| --- | --- |
| 35 Gallon | $10.80 |
| 65 Gallon | $12.95 |
| 95 Gallon | $15.38 |
| 300 Gallon | $32.37 |
Return Trip Solid Waste OR Recycling
| | |
| --- | --- |
| 35 Gallon | $13.17 |
| 65 Gallon | $16.19 |
| 95 Gallon | $19.44 |
| 300 Gallon | $20.43 |
Cart Placement
5 Guidelines for Great Service
We love to provide great service, but we also need to ensure that our employees and the community stay safe and that our routes run on time. Making sure you get the best service is simple. Listed below are five helpful tips to avoid fees and hassles.
Please place all carts within 3-5 feet of the curb by 6:00am. Allow 3-5 feet of clearance between each cart and surrounding obstructions to help ensure service.
Please be sure to close all cart lids completely to avoid an overfull fee.
Please report missed collections by contacting customer service at masoncountygarbage.com or 360-426-8729. If your cart was not accessible at the time of service, a return trip fee may be assessed.
Please place any extra 32-gallon bags next to your cart labeled with your address. A fee will be assessed for each extra 32-gallon can or bag out for service.
Please select the appropriate size cart for your home when you begin service. New customers can modify the size of their garbage cart within the first 6 months of service at no additional charge. Additional changes will be charged a cart replacement fee.
Accepted & Unaccepted Items
GARBAGE
Make sure garbage is free of all household hazardous waste and that any sharps or needles are disposed of properly. For more information on where to dispose of these and other special items, please visit www.co.mason.wa.us
YARD WASTE
City of Shelton yard waste program accepts only vegetative material. If you can grow it in your yard or garden, it can go into your yard waste cart. Food waste and pizza boxes are not accepted. Please cut limbs down to 4" or less in diameter and no longer than 4' in length.
BULKY ITEMS & LARGE LOADS
LARGE LOADS: We offer drop boxes and dumpsters for big clean up projects at your home, whether garbage, yard debris, remodeling material, etc. Please contact us to get a quote about your project.
---
RECYCLING REMINDERS Blue Cart
PLASTIC CONTAINERS
PREPARATION
Empty
Quick Rinse
No Lids
Recycle plastics by shape
Ignore numbers
ALUMINUM AND TIN CANS
PREPARATION
Empty
Quick Rinse
No Loose Lids
Do Not Crush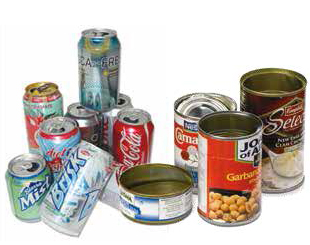 GLASS
PREPARATION
Empty
Quick Rinse
No Lids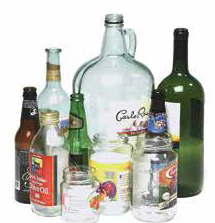 ---
RECYCLING REMINDERS Green Cart
PAPER AND CARDBOARD
Please place shredded paper in recyclable bag or box.
Milk and Juice Cartons
Paper or Frozen Food Boxes
Cardboard
Paper Bags
Shredded Paper
Newspaper
Phone Books
Mail, Magazines, Mixed Paper and Catalogs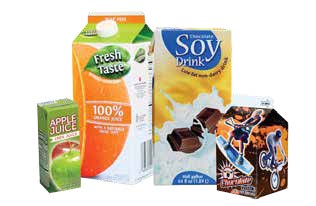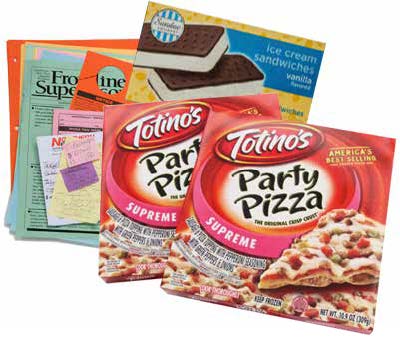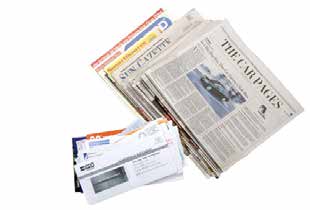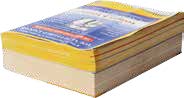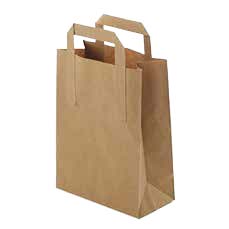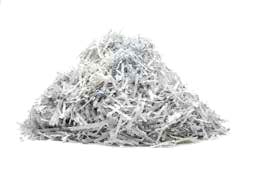 Understanding Your Bill
BILLING FREQUENCY
You will be billed every month beginning August 1, 2017 for your July 2017 services.
BILLING DATES
Bills are generated on the first of every month and due 30 days from bill date.
A finance charge of 1.5% or $1 minimum may be assessed on any past due amounts.
PAYMENT OPTIONS
By phone with Visa/Mastercard or American Express.
Cash in office located at 81 E. Wilburs Way, Shelton, WA 98584.
Mail check or money order to PO Box 787, Shelton, WA 98584.
Online bill pay is available after your first statement.
FAQ
Q: What is the service area for Mason County Garbage and Recycling?
We provide residential and commercial garbage service to residents of Mason County who live outside of the Shelton city limits under the rules and regulations of the Washington Utilities and Transportation commission. We provide residential and commercial garbage services in the City of Shelton under a contract with the City and ordinance Chaper 8.08 of the Shelton Municipal Code.
Q: How do set up Garbage and Recycling Services?
Call us at 877-722-0223 between 8am and 5pm Monday through Friday.
Q: How often do you pick up?
City of Shelton residential customers have a minimum of every other week garbage pick ups and every other week recycling pick ups. Commercial customers have a minimum of weekly pick ups.
Q: What is the final destination of our solid waste?
Solid waste from the City of Shelton is transported to the transfer station on EELLS Hill Road in Shelton, WA. Then it is trucked to Chehalis and placed on a train to the Roosevelt landfill in Goldendale, WA.
Q: Why aren't plastic bags allowed in the recycling containers?
Please view this: Plastic bags clog the recycling equipment (pdf). Plastic bags can be recycled at local grocery stores.
Q: Is there Automated Garbage cart service?
All garbage and recycling carts supplied by Mason County Garbage in the City of Shelton are for use with automated arms.
Q: Tips for Automated Garbage cart service?
Please do not lean anything (even more garbage) on your cart and place the cart at least 3 feet away from objects on either side and 5 feet from cars, mailboxes, basketball hoops.
Q: What is the difference between a drop box container and a storage container?
A Drop Box container is open and used for large scale waste removal, such as for remodeling projects. Storage containers are sealed and used for temporary storage of goods. Our storage containers are clean and dry with wood floor and walls and a security locking system.
Q: What items can I recycle at home?
Please refer to the recycling section in the City of Shelton tab.
Q: What Is and Isn't recyclable on a commercial scale?
For a complete list of what is acceptable and what isn't acceptable for recycling, visit our Commercial Recycling page or give us a call at 877-722-0223.
Q: Are trash and recycling picked up on holidays?
Please see our Holiday Schedule on the contact page for more details. We pick up on all Holidays except Christmas day. Christmas Day pickups will move one day forward for that week.
Q: What sizes are available?
Residential garbage carts are available in 35 gallon, 64/65 gallon, and 95/96 gallon. Residential recycle carts are available in 32/35 gallon, 64/65 gallon, and 95/96 gallon.
Yard waste carts are available in 95/96 gallon.
Commercial carts are available in 300 gallon, 95/96 gallon, and 64/65 gallon.
Q: Is there a weight limit?
Cart sizes and weight limits:
32/35 gallon carts 45 lbs.
64/65 gallon carts 90 lbs.
95/96 gallon carts 135 lbs.

Q: What are considered extra can charges?
Any material outside or on top of your cart is billed as extra.
Q: Why must my can be out by 6 AM?
Our drivers leave our facility at 6 AM and begin their routes shortly thereafter. Although your regular driver comes at a particular time each week, there can be route, driver or unanticipated changes that may alter the time of your pick up. If you are missed for any reason please call our office. If the driver is still in the area, we will dispatch him to pick you up, however if your driver is out of the area, there will be a return trip charge.
Q: Why am I charged for service when I leave for the winter or vacation?
Our billing system automatically charges your account for the services level that you requested when you signed up for service. We do not bill manually except for any extra you may have placed out. If you leave for an extended period of time, please contact our office to stop your service as until notified your account continues to be billed. Your service is similar to other utilities such as phone and power companies. Your service level is billed to you automatically and any extra is then billed.
Q: How can I pay my bill?
We send billing statements every month. You can mail a check or money order with your remittance stub in the enclosed envelope found in your statement, or mail in your remittance stub with your credit card information, or stop at our office and pay in person or call our office and pay with your Visa, MasterCard, or American Express credit card. You can visit the Online Bill Pay button at the top of our site to set up pay online. Please no postdated checks. Payments received after the due dates are not reflected on your next month's statement, but will appear on the next statement. Please email or call our local office for service changes. Notes and letters sent with your payments do not always come back to our local office.
Q: What happens when my road is closed or there are no pick-ups due to weather conditions?
When weather conditions are such that continued operation would result in danger to Contractor's staff, area residents or property, Contractor shall collect only in areas that do not pose a danger. Contractor shall collect solid waste, Recyclables and Yard Waste from Customers with interrupted service on their next regular collection day. When service is resumed, Contractor shall collect reasonably accumulated excess volumes of materials equal to what would have been collected on the missed collection day from Customers at no extra charge.
Q: What materials can go in Yardwaste carts?
Yard waste carts accept only vegetative material. If you can grow it in your yard or garden, it can go into your yardwaste cart. Food waste and pizza boxes are not accepted. Please cut limbs down to 4" or less diameter and no longer than 4' in length.
Please email or call our Shelton, Washington collection office toll-free at 877-722-0223 to set up service.